It is all about Karelics and our Team
We are a team of robotics-engineers and professional software developers that brings the future of Robotics to life now.
We love Robotics, we love Software development.
We build the Robotics competence center in Joensuu (Finland) in cooperation with University of Eastern Finland.
We build robots that are smart, that can work together with robots and people, that can work independent
We build the platform that helps people to work with robots, set the tasks to them and monitor the processes that are in progress.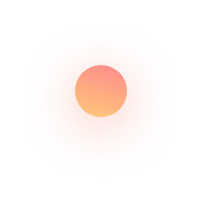 Important dates 
Briefly about the important dates of our company
Mai, 2019
Start of the Karelics project.
Found first like-minded guys and decided that it's the time to start the first research tasks alongside with modelling the robot.
September, 2019
Foundation of company.
After getting proves that our vision goes along with growing construction industry we got first investment and found the company
January, 2020
First real robot.
Building of the first real Robot has began. Development of first software ROS components and testing of our ideas in virtual environment.
Our company is located in the heart of Finland – the city Joensuu, where knowledge and fresh minds find themselves in the ocean of ideas and innovations.
With cooperation of the University of Eastern Finland, our company receives incredible support from guys who are burning for their ideas. Working together with each other is incredibly beneficial to both parties.